Healthy Housing Principles Certificate of Knowledge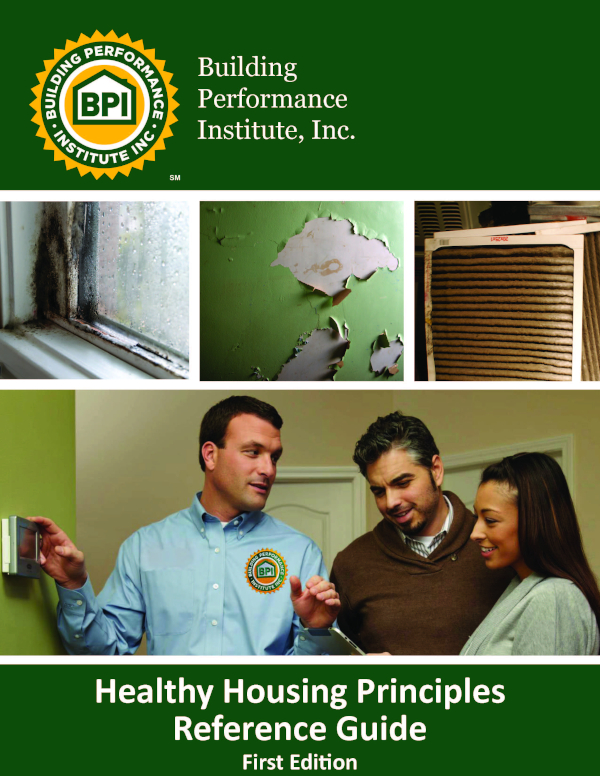 Get a
sneak peek
at the reference guide!
Check It Out
Welcome to the Healthy Housing Principles online portal.
This is where you can register to take BPI's Healthy Housing Principles exam and/or purchase the Reference Guide.
How it works:
Register for an online account
Choose a username and password so you can access your account later
Purchase and study the Healthy Housing Principles Reference Guide
You may purchase the printed version OR
You may purchase the digital version (viewed online only)
Access the online guide as often as you like for an unlimited time
Purchase an exam code and take the Healthy Housing Principles Exam
The exam code is valid for one attempt to take the exam
If you fail the exam, you may purchase another exam code to take the exam again
The certificate is also stored in your account, so you can print your certificate anytime
Returning customer?
Login